Okidata Microline 321 Turbo USB Dot Matrix Printer (62411701)
Okidata
Microline 321 Turbo USB Dot Matrix Printer (62411701)
Refurbished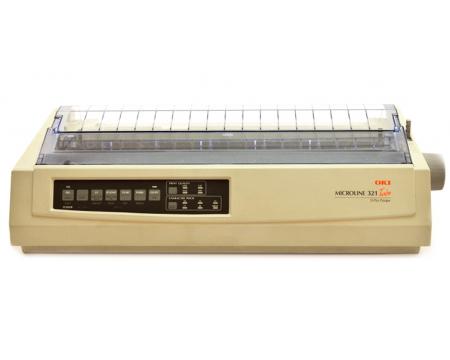 Need help with your purchase?
Call (888) 654-3376
Have one to sell?
Item Information
Okidata Microline 321 Turbo USB Dot Matrix Printer (62411701)
Dot matrix impact printers produce characters and illustrations by striking pins against an ink ribbon to print closely spaced dots in the appropriate shape. These printers are designed for use with devices such as ATMs, cash registers, fire alarm systems, and many other point-of-sale terminals.
Features
Print quickly and accurately
Handle high volumes of print traffic withe ease
Print to continuous multi-part or carbon-copy forms
Ideal for use in situations where low printing cost is of high importance
Drivers
Device drivers can be found at the manufacturer's website and are available for download
Includes

These items have been refurbished. Refurbished items have been cleaned, tested, and confirmed to be fully functional. Grade A - Refurbished items show wear from consistent use and can have some scratches and may have some yellowing or discoloration.
UPC: 00051851450087
Specifications
| | |
| --- | --- |
| Number of Printhead Pins | 9-Pin |
| Max Print Speed | 435 cps |
| Max Print Resolution | Max. 240(H) x 216(V) dpi |
| Carriage Width | Wide |
| Parallel Port(s) | 0 |
| Serial Port(s) | 0 |
| USB Port(s) | 1 |
| Ethernet Port(s) | 0 |
| Wireless Connectivity | 0 |
| Bluetooth Connectivity | 0 |
Customers Who Bought This Item Also Bought