ShoreTel IP930D Cordless Handset
ShoreTel
IP930D Cordless Handset
New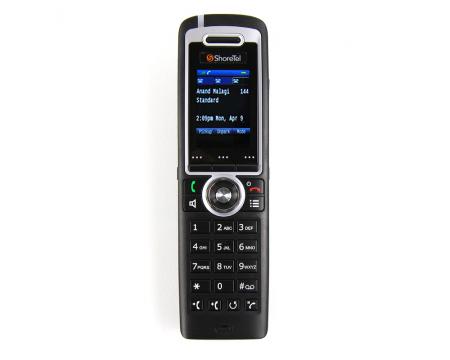 Need help with your purchase?
Call (888) 654-3376
Have one to sell?
Item Information
ShoreTel IP930D Cordless Handset
Features
3 Lines
4 Function Keys:

Transfer
Conference
Redial (History)
Hold

3 Soft Keys
176 x 220 pixel Backlit Display
Headset jack(2.5 mm)
12 hours talk time, 5 days standby time
Half-duplex speakerphone
Audio Controls:

Volume (independent control)
Mute (on-screen indicator)
Speakerphone (on-screen indicator)
Headset (on-screen indicator)
Compatibility
DECT / MGCP protocol
802.1 pq, DiffServ / ToS
G.722, BV-32, BV-16, G.711, G.729a codecs
G.711 uLaw, G.711 aLaw, G.729a codecs
Base: 10/100 Ethernet
Base: 802.3af, Class 2 PoE
Includes
Cordless Phone
Charging Base

New items ship in their original manufacturer's packaging. These items are in excellent condition with no blemishes on their housings.