ERGOGUYS Califone USB-A Student Stereo Headset w/Mic
ERGOGUYS
Califone USB-A Student Stereo Headset w/Mic
3066USB-BK
New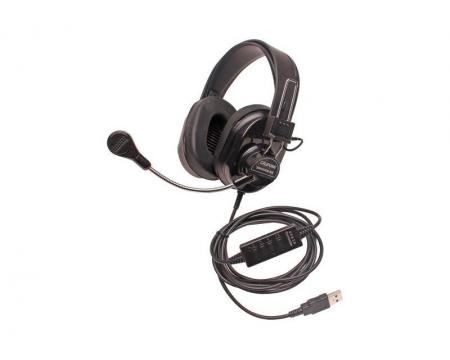 90+ Day Guarantee

Fast, Safe, & Secure Checkout

Free Shipping on Orders of $500+ *

Exceptional Customer Service
We are open and shipping products according to schedule! See more details:
COVID-19 Update
.
Have one to sell?
Item Information
Califone's most rugged headset, the 3066 is designed for language learning in today's classrooms. This compact, adjustable headset is ideal for high speed internet listening, language learning and tutorials in computer labs and other multimedia applications as well as a web phone.
Features
Durable ABS plastic earcups
In-line volume control
Adjustable, padded headband with replaceable foam-filled ear cushions
Around-ear ambient noise-reducing earcups deliver maximum protection against exterior sounds
Reinforced entry point of the cord into the earcup
USB plug 2.0
6' straight cord long enough to avoid accidental pull out
Slotted baffles prevent speaker access from damage
Replaceable leatherette ear cushions
Included

New items ship in their original manufacturer's packaging. These items are in excellent condition with no blemishes on their housings.
UPC: 00610356833384